Hello Kacuk !
I dont want to post a lot of topic,so I'll write all my suggestion that playing in my mind recently.Thus,all of my suggestion just to improve this server to the best !I hope you will consider all of it.Regards,your faithfull player.
Series Of Suggestion ;
1.About reward for no 1-3 PvP Ranking ;
-As we all know,every player which win the PvP Ranking every week(Im not confirm every week or every 3 day)will rewarded Mithril Coin that can be exchange to various headgear.The thing is,those various headgear can only be used in 1 week,which mean expiredable.So what I want to suggest is,to change the reward for permanently.And please fix PvP Ranking,because its always went crazy.Why I suggest to change the reward for "permanent"?Cause long ago,every player that win the PvP Ranking every week,will rewarded Ganster Scarf(which is not expiredable).So this is not fair for the winner now

. If you still want to make it expiredable,I demand to you delete all of old Ganster Scarf !So it will be fair for old and new winner.Hope you will consider it

2.About the refine rate ;
-For your information(FYI),recently player in Kacuk can refine weapon level 3-4 easily to plus 10.You can ask anybody,as example Infiltrator +10 scattered all over the server.One of my guild member,has easily plus 4 of his Hunting Spear(and only 4.....) to plus 10 so easily !Another example,of of my guild member too,easily plus Ice Pick,Staff Of Destruction to plus 10.So what really happen here?This server,from day to day became really crazy

3.About Event ;
-There is no event that being held by Admin or GM himself recently(maybe for 3-4 month).So Im suggesting PvP Event,Party Event,Guild Event and Guild Siege Event.I'll explain to you the format if this suggestion added to Pending Implementation

4.About War Of Emperium ;
-Recently there is less player that joining WoE,so Im suggesting WoE v.2 added again to this server.But the old version of WoE still standing here,which mean ; as example Saturday WoE is v.2 WoE and Sunday is old version of WoE.And Im about to suggest the Schwaltzvalt Republic castle which is ;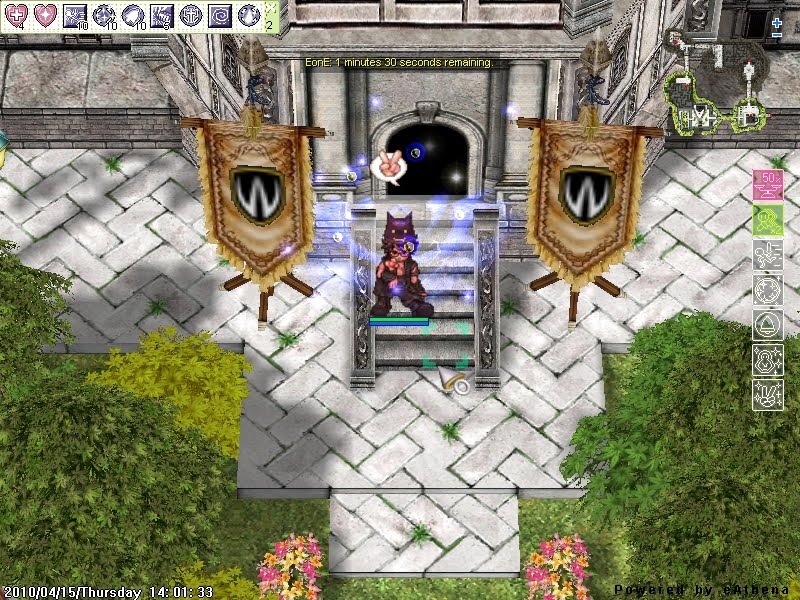 want to experiences v.2 WoE before we quit from this server which I'll explain later why we want to quitting.
Summary ;
Dear Kacuk,I hope you will consider and re-consider all of these suggestion cause we want the best for the best before we quitting from this server

The Best Regards,
Me xD